Dog Waste Pick Up Service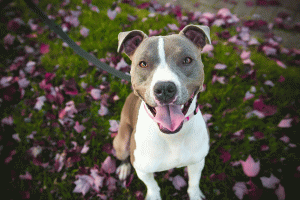 During our service visit, we will survey the entire yard thoroughly looking for pet waste. All dog waste is picked up with a rake. The rake not only removes the poop, but it de-thatches the lawn underneath to keep your lawn healthy and clean. We then place the waste into a biodegradable waste bag that we provide. The bag and its contents will then be discarded in the customer's garbage can. Alternatively, we offer a deluxe service where we will carry the waste away from the customer's site for an extra fee per dog.
Find out about our dog waste pick up pricing!